CREATE A FREE BLOG CHALLENGE THAT WILL TRIPLE SIGN UPS & INCREASE SALES IN LESS THAN A WEEK!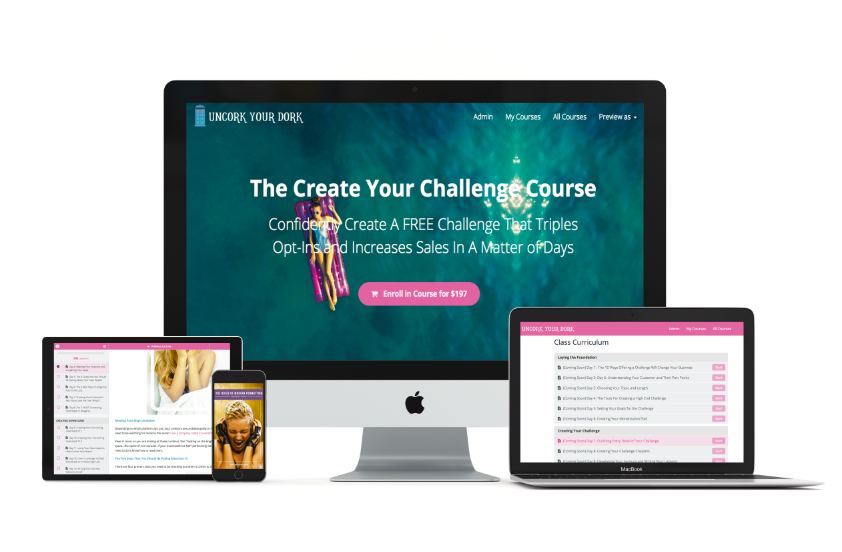 Ten to one, you're spending your time on Pinterest, Instagram and Facebook...and getting a handful of sign ups a week.
You have a KICK ASS blog. You have a KICK ASS writing style. And, as of now, you have CRAP TASTIC traffic and sign up rates. You work until carpal tunnel has set in, and STILL those analytic numbers aren't budging.
WHAT IF I TOLD YOU...YOU CAN BLOW YOUR TRAFFIC NUMBERS OUT OF THE WATER AND INCREASE YOUR INCOME WITH SOMETHING EASIER THAN A JUST SHOT IN THE DARK?

When I first started launching my challenges in September of 2016, I started with a list of 300 and a monthly income of around $0 - $200. I KNEW I needed to figure something out if we were going to make rent. (Cardboard boxes don't get wi-fi, you know. )

I'd be lying if I told you this idea "hit me like a unicorn on acid". My story was MUCH less interesting. I'd read an article about a blogger who had launched a challenge and increased her readership by a few hundred new sign ups in a week.
I hadn't tried a challenge yet...so I thought, why not??!! I launched "30 Days to Write Funny" and sure enough...with only 2 weeks to grab sign ups, I launched the course to almost 200 new challengers.

So, like a nut, and with that success under my belt, I decided I was going to launch not one more...but THREE more challenges!
It's been three months and, to date, my challenges have brought in over 2000 new sign ups and over $3,000 in one month. The great thing is?? These courses can be relaunched at any time to keep the momentum going!!
And yes...after guinea pigging through nearly 90 straight days of planning, writing, promoting, and monetizing...I want to share ALL THE TRICKS!!
You'll get access to the 30 daily lessons, downloads, videos, promotion tips, infographs and more!!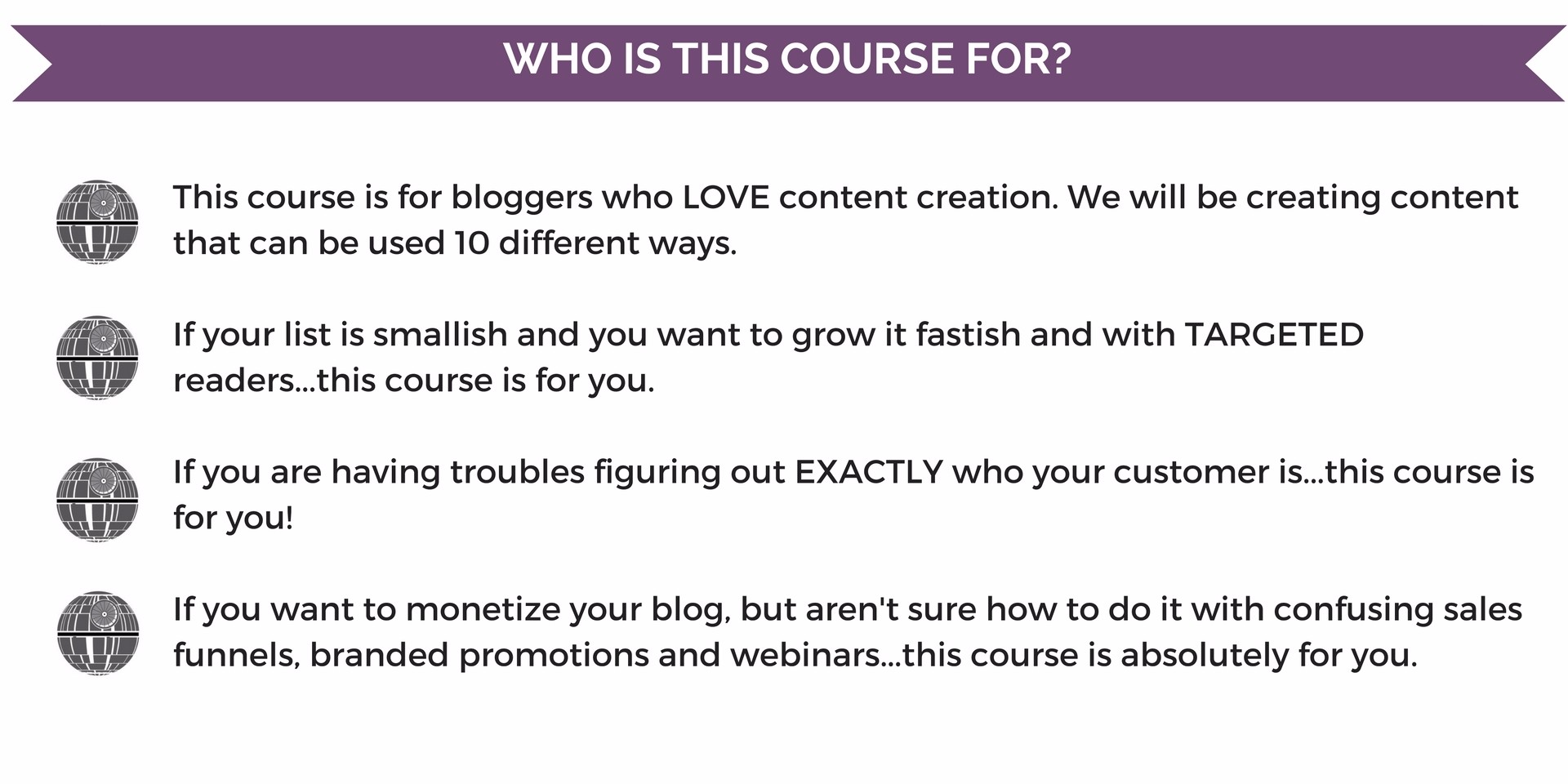 Treats Blogging Challenges as a profit-generating system instead of an isolated opt-in.


Leverages your list building, community creating, and audience engagement within an ALL ENCOMPASSING system. This means NO marketing effort is wasted and no ROI is left on the table.


Assumes nothing! It starts you from the ground up and walks you through EVERY aspect, from planning your first (or tenth) challenge to marketing to a list of none (or 1 thousand).


Doesn't miss a step! I will take EVERY baby step with you! We will cover how to get your first subscriber and what do with them immediately after you are all signed up! I'll show you how to create your first closed community and even leverage them to get more opt-ins and sales!